Jurgens' passion for community work, education, mathematics as well as learners and teachers inspired him to obtain various corporate sponsorships.
Focussing on learners will not only help them achieve better results, but it also eases the workload of the teacher.
We supply schools with the most current technology to improve the teaching environment in the classroom.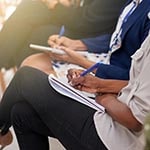 JB Education has developed and implemented a hands-on coaching programme for School Management Teams (SMT's) which has an important impact on a school's overall performance.
Jurgens was a member on the panel who wrote the new CAPS Syllabus. He is also the co-author of the "Mind Action Series Mathematics Textbooks", nationally approved by the Department of Basic Education.
JB Education offers a range of school maintenance services from architectural designs, draughts and building plans to remodelling, renovations and even security.